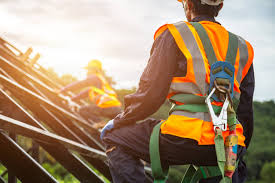 History of Pradeep Trading
We would like to introduce our self one of the emerging trading house for Electrical, Electronics, Lubricants, Protective Coatings and Mechanical items in Orissa located at the steel city Rourkela and Branch office at Bhubaneswar, Jharsuguda & Raygada. As you are aware that Rourkela and the South-Western of Orissa are one of the most industrially developed zones.
We at present are Authorized Channel Partner, Importer and marketing products of some of the most respectable and professionally managed companies of the world.
As today's market believes in a one window purchasing and effortless service we also cater other consumable electrical/mechanical products as per the customer requirements.We stress on supplying materials of excellent quality at competitive rates, backed by prompt and efficient services for all Industrial products.
"Companies that grow for the sake of growth or that expand into areas outside their core business strategy often stumble. On the other hand, companies that build scale for the benefit of their customers and shareholders more often succeed over time."
" History has demonstrated that the most notable winners usually encountered heartbreaking obstacles before they triumphed. They won because they refused to become discouraged by their defeats."
Mr. Pradeep Kumar Das — Co founder
As today's market believes in a one window purchasing and effortless service we also cater other consumable electrical/mechanical products as per the customer requirements.We stress on supplying materials of excellent quality at competitive rates, backed by prompt and efficient services for all Industrial products
Mr. Naresh Samal — Co founder
As today's market believes in a one window purchasing and effortless service we also cater other consumable electrical/mechanical products as per the customer requirements.We stress on supplying materials of excellent quality at competitive rates, backed by prompt and efficient services for all Industrial products